This is probably a very silly post, so you have the right to stop reading now.
I was having a conversation with my husband during lunch today and I was so excited talking to him about the History lessons I am having with the children. My husband was not amused. Long story short… Rome was a Republic governed by two consuls at the same time. In our time line – 60 B.C. – those two men were Crassus and Pompey.
These two men had a lot of disputes. Then, cunningly, another man joined a coalition with them (known as the First Triumvirate). This man was Julius Caesar. Julius Caesar – who was actually Pompey's father-in-law – becomes a great military leader, and eventually, scares Pompey to fled to Egypt. Crassus is dead by then, and so Julius Caesar becomes the dictator Rome never wanted.  This happened in 49 B.C.
Only some years earlier, Ptolemy Auletes, was one of last rulers of the line of Ptolemy. The Ptolemites were one of the four families who took over Alexander the Great's Empire. Ptolemy Auletes was actually Cleopatra's father. So Cleopatra was not even Egyptian. I did not know that!!
So Cleopatra is a cunning, manipulative 18 year-old who is only looking for a way to gain power. She was beautiful, she spoke many languages – whatever, she used men to her advantage. She marries her brother to become queen. Brother dies? No problem! She marries the next brother. So when her dad sees they are in trouble in Macedonia, he decides to ask for help from Rome. And who is the power of Rome of that time? Julius Caesar.
So when Caesar is chasing Pompey, he ends up in Alexandria, and that's how he meets Cleopatra, who is 21, and he is in his fifties, and they become crazily in love and what not. Stupid idiot. I'm still very upset about this. Don't care about her delivering herself  to him in a carpet showing determination.
Fine. Julius Caesar spends all his time in Egypt with his new lover, but then gets killed by a mob of senators who stabbed him up to 35 times, many of them his closest "friends". Then Rome forms the Second Triumvirate with Lepidus, Octavian and Mark Antony. Lepidus is kicked out of power, and the other two do not have a great relationship with each other. To add more drama to the tale, Octavian's sister was Mark Antony's wife.
 And I'm super pumped telling my husband the story, right?
Why are you so excited about this? You are supposed to know this. I learned this in middle school, Karla.
Well, I didn't. And if I did, I forgot. LOL!
Okay, so. Caesar is dead, Cleopatra is all alone, and her dreams of becoming a great ruler come to a halt. Mark Antony and Octavian after their many disagreements decide to divide the land, and Mark Antony gets to rule over the East – which includes Egypt.  So he decides to visit Cleopatra, and in an elaborate display of wealth, she travels on a golden ship, with purple sails and silver oars. By using her perfumes and with music filling the air and young boys fanning her, she catches the eye of Mark Antony, and he falls in love with her. He marries her in 37 B.C., abandoning his wife. Another stupid idiot. SMH.
We have had History five times a week this week just so that I can read the end of the story. I seriously told my husband I wanted to read her end, that I was hoping she would die a terrible death. I think I was still very upset at all the pain she definitely caused. I am thinking of the wives. Even if there were political marriages, and there were no feelings involved in these marriages… I mean, the humiliation. So I went ahead and finished the lessons by myself.
If I were Octavian, I would be livid. Mark Antony left my sister for another woman, and on top of that he seems to be more loyal to her and to Egypt that to Rome and his people. The guy even walks behind her chariot like her servant. Heck, no! Mark Antony and her Cleopatra have got to go.  So yes, Octavian accused Mark Antony of treason – which was technically true. So Octavian declares war against Cleopatra.
So Mark Antony has the support of Cleopatra and her navy against Octavian, and history records that as Octavian's ships appeared to overtake Antony's, Cleopatra panicked. With her gold and purple ship, and with her fleet of 60 warships, she started to sail away. And when Mark Antony sees this, he abandons his own men to run after her. He leaves behind 19 legions of foot soldiers (that is 19 x 6,000 men), and 12,000 men on horse only to sail after her!
I was livid reading this. Poor Mark Antony sat down alone, below deck, buried with his face in his hands. What a coward!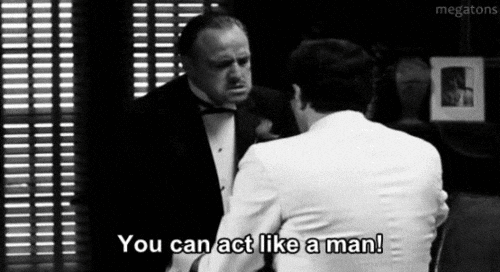 So Octavian, obviously hunted them both down. At some point Mark Antony thought she was dead, so he tried to kill himself, but was taken to her side before he died in her arms. Ugh. Spare me.
Octavian, of course, conquered Alexandria, and this woman, tries to win his heart, just like she did with Julius Caesar and Mark Antony. I told the children before I knew all this, that she didn't love anyone, but herself, and that her actions reminded me of the prostitute in Proverbs. But, man, I cannot wait to see the children's faces when I tell them all these details.
So pretending to cooperate with Octavian, Cleopatra asks him to allow her to visit Mark Antony's tomb, and after perfuming herself and what not, she kills herself, and gets buried next to Mark Antony. Ugh. Spare me, again.
So that's just the background for my post. LOL! No, seriously.
As I was reading the fate of this woman, and the whole drama of all these lives, I was pretty impressed with Octavian. He literally became the hero in my eyes because he didn't fall for her. Call me silly. So I kept on reading about him. He was the great-nephew of Julius Caesar who had written in his will that Octavian would be his adopted heir. So Octavian becomes a dictator, but a good one, in a sense. He actually worked with the senators, who ended up giving him the name of "emperor", and called him Augustus. He also adopted the name of Caesar, in honor of Julius Caesar. So he was known as Caesar Augustus.
And for the first time in all this saga, I was like, "Oh, I've head that name before". And then it hit me.
In those days a decree went out from Caesar Augustus that all the world should be registered.  This was the first registration when Quirinius was governor of Syria.  And all went to be registered, each to his own town. And Joseph also went up from Galilee, from the town of Nazareth, to Judea, to the city of David, which is called Bethlehem, because he was of the house and lineage of David, to be registered with Mary, his betrothed, who was with child. And while they were there, the time came for her to give birth. And she gave birth to her firstborn son and wrapped him in swaddling cloths and laid him in a manger, because there was no place for them in the inn.

– Luke 2:1-7
This is the Caesar Augustus who ordered the census that brought Mary and Joseph all the way from Galilee to Bethlehem.
I mean, "Who writes this stuff?," I asked myself. And automatically, my answer was, "God does. He writes history."
The birth of Jesus was not an afterthought in the mind of the Creator. It happened that way not because Caesar knew he was an instrument of God in bringing a prophecy to come about, but he actually did. The Messiah had to be born in Bethlehem (Micah 5:2). God has always used rulers to accomplish His purposes. We see it with Moses and Pharaoh, and Nebuchadnezzar, Cyrus and all those prophecies being fulfilled over and over. By the way, you should check out the Mystery of History I, if you are interested in learning the Bible chronologically, and understand all the prophets and how they all come together. It's a wonderful resource. I loved it this year. It puts together everything happening around the world at the same time that say, Ezra is coming back from Babylon.
So, if you are a Christian, I hope you already know this, but our faith even though experiential in nature, is not based on feelings or experiences, but in truth. The Bible is authoritative in itself, and claims to be the only truth. I believe that. The Bible is sufficient. At the same time, we also have all these incredible amount of historical data that anchors our faith within a very clear historical background that only gives us more confidence.
Just studying Homer and Plato this year in History, we found out there is no other document in history that compares to the New Testament when it comes to manuscript reliability – meaning no one has altered the text. And I think I have posted somewhere else about Textual Criticism. It is just a myth that the Bible has been corrupted over the years. A myth that Mormons, Jehova's Witnesses, and Muslims all love alike. They love it because without it, their religions crumble to the ground.
So this lesson on Cleopatra ended up really opening my eyes to this truth again, and it is beautiful: I can trust the God who governs the universe. 
Who writes this stuff? God does. I forget. I forget that God is in control of History. I forget He has already written my history, too, and although it is unfolding I can trust that He wants His glory and my good because I am His child and He loves me.
In this COVID-19 season, I am just thankful that God is not a God of chance. God is not trying to hold it all together, making His best attempt to juggle His wishes and balancing it all out with the choices He foresees humans taking in the future.
Who ordained Caesar Augustus to command a census? God did.
God is in control of History. I have loved studying with the children about Assyria, and Babylon, and Alexander the Great, and now Cleopatra and Caesar Augustus. I am thankful I don't have to trust my gut or my feelings, but that I can trust His word, and I that I know the One who rules the universe, and the best thing is that He knows me. He loves me. He  has loved me before He created the world.
These are some Scriptures that have encouraged me over the years, but the one from Isaiah is my favorite. There is a wonderful article about it here. 
Matthew 10:29-31 "Are not two sparrows sold for a penny? And not one of them will fall to the ground apart from your Father. But even the hairs of your head are all numbered. Fear not, therefore; you are of more value than many sparrows."
Proverbs 16:33 "The lot is cast into the lap, but its every decision is from the LORD."
Job 42:2 "I know that you can do all things, and that no purpose of yours can be thwarted."
Isaiah 46:8-11
"Remember this, keep it in mind,
    take it to heart, you rebels.
 Remember the former things, those of long ago;
    I am God, and there is no other;
    I am God, and there is none like me.
 I make known the end from the beginning,
    from ancient times, what is still to come.
I say, 'My purpose will stand,
    and I will do all that I please.'
 From the east I summon a bird of prey;
    from a far-off land, a man to fulfill my purpose.
What I have said, that I will bring about;
    what I have planned, that I will do.